Managing Partners
Our managing partners comprise the Chairperson , Founder & Managing Director and the Operation Director.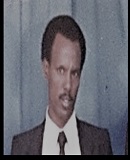 Abdillahi Salah
Chairperson (Non-Executive)
B.Sc in Public Administration.
Diploma in HRM
35 years experience in
Sectoral regulation, policy formulation, rule of law and good governance, constitutional enforcement, peace/state building and conflict resolution, public administration including planning and human resources, budget management, risk analyses, institutional leadership, and socioeconomic studies plus excellent skills in cross-cultural sensitivity, and negotiation skills.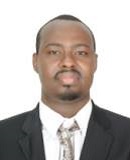 Mohamed Farah
Founder and Managing Director (Executive)
MA in Development Studies.
B.Sc in Education
15 years experience in
Project management and consulting services, capacity building and institutional development, expertise in handling professional tasks that are necessarily in line with project cycle management for profit and non-profit seeking, governmental and non-governmental, development and humanitarian organizations.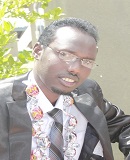 Eng. Ahmed Barre
Operation Director (Executive)
MA in Project Planning & Mgnt, B.Sc. in Civil Engineering Honour.
B.Sc in Education
10 years experience in
Feasibility and detailed design services, baseline survey, planning, supervision of civil, hydraulic, water supply, water resources, irrigation, structural, mechanical and electrical services, master plan, topographic and Watershed management services. He experienced in hygiene and sanitation promotion, community capacity building, formulation of strategies and development of training manuals and operation and maintenance.